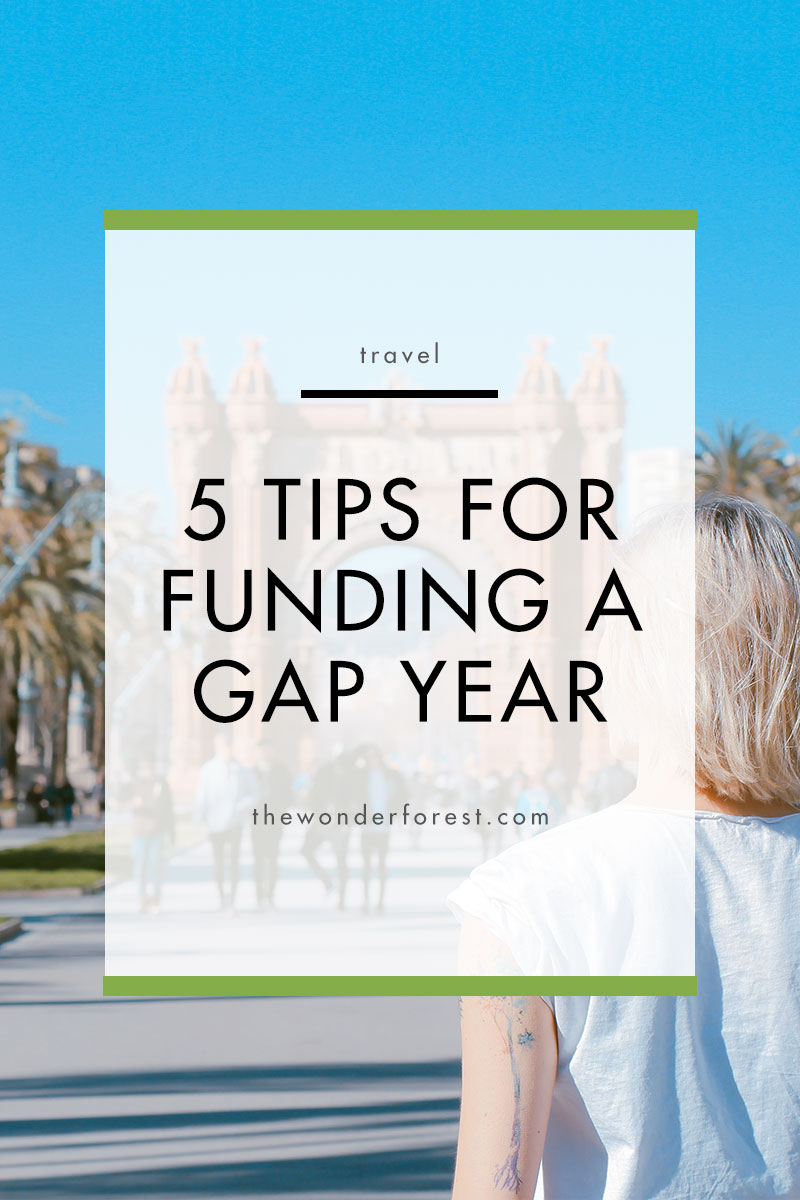 If you've ever thought about taking a year off from your regular life to live in a different place and explore another culture, you might be in the running towards enlightenment. When you decide to take a gap year, it's definitely something that has to be planned ahead of time. Take into consideration your current job and lifestyle and how you make and spend money. Now, throw that out the window because you're about to switch up the daily routine and bring on a new way of living. The following routes can help you fund your expedition for an experience of a lifetime.
Plan Finances Accordingly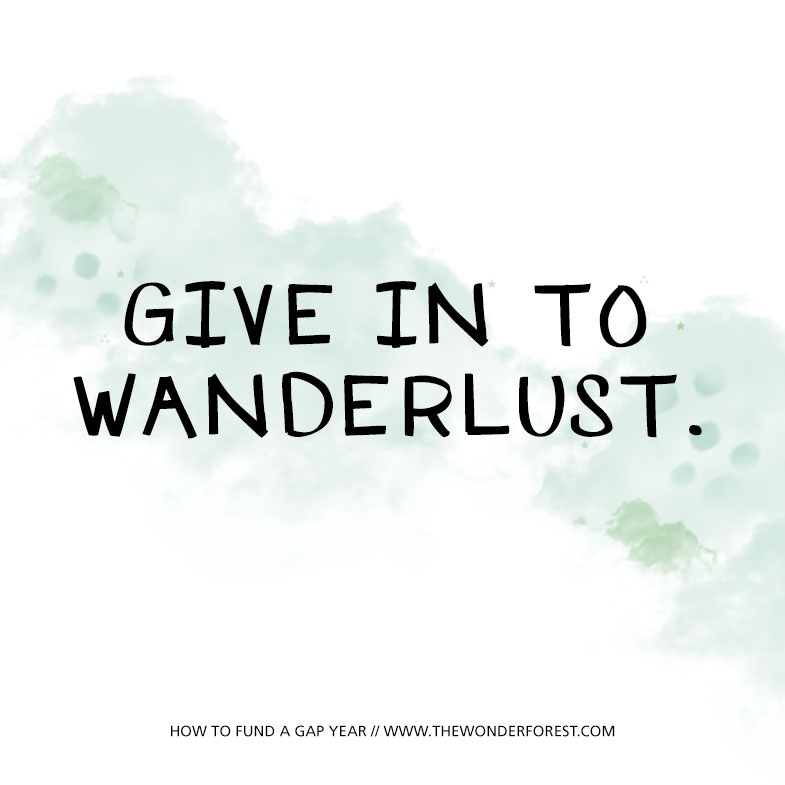 The first step before you embark on a gap-year adventure is to plan out the details. This means doing extensive research on flights and how much stay and travel will cost. You really want to look into all the details – from average costs of food, to how much a cab costs from the airport (or if there's a cheaper public transport option). Most young people who go on gap years opt to stay in hostels, but splitting a guest house with friends can also be an inexpensive option. Be sure to look into the difference between living expenses in different countries and states. When it comes to international travel, many places in Europe are known to be expensive while options in places like Thailand are much more affordable. Once you have a good idea of what you're about to get into, write it down on paper and take a look at your savings (if you have any) and decide if you want to dip into those or figure out a different source of funding, or combine the two. 
Throw a Fundraiser
Fundraisers are a great way to get people together for a good time and a good cause. Well, the next time you throw a party, why not make it a fundraiser for your trip? You could make it a bon-voyage fundraiser, where all your friends will be able to send you on your way. To incentivize them to donate money, try incorporating fun activities, like a raffle. For the prizes, you could perhaps ask your local bar if they'd like to donate a free happy hour. That way you don't have to buy the actual prizes, the bar gets people in the door and a lucky attendee gets to drink for free, while also donating to your trip. Be sure to outline the goals of your trips – do you want to learn a new language? Or maybe you want to volunteer on a project? These things will make friends and family more likely to attend your fundraiser, compared to if you present your trip as a binge-drinking vacation around the globe. And of course, be honest! 
Apply for Grants, Scholarships and Programs
If one of the goals of your gap year is to help a community improve, then you have a good shot of receiving grant money. Different organizations will fund those who are traveling to make a difference. Research local charities or non-profit organizations in the place you intend to stay and reach out to see if there's a way you can get involved in their cause. Many of these types of organizations will have a fund to enable those who would like to travel to their country and help out the community. The cause can range from teaching English to students, developing communities, preserving the forests or helping an orphanage. You'll have the chance to explore new territory while at the same time work towards improving overall humanity and society.
Get a Part-Time Job Abroad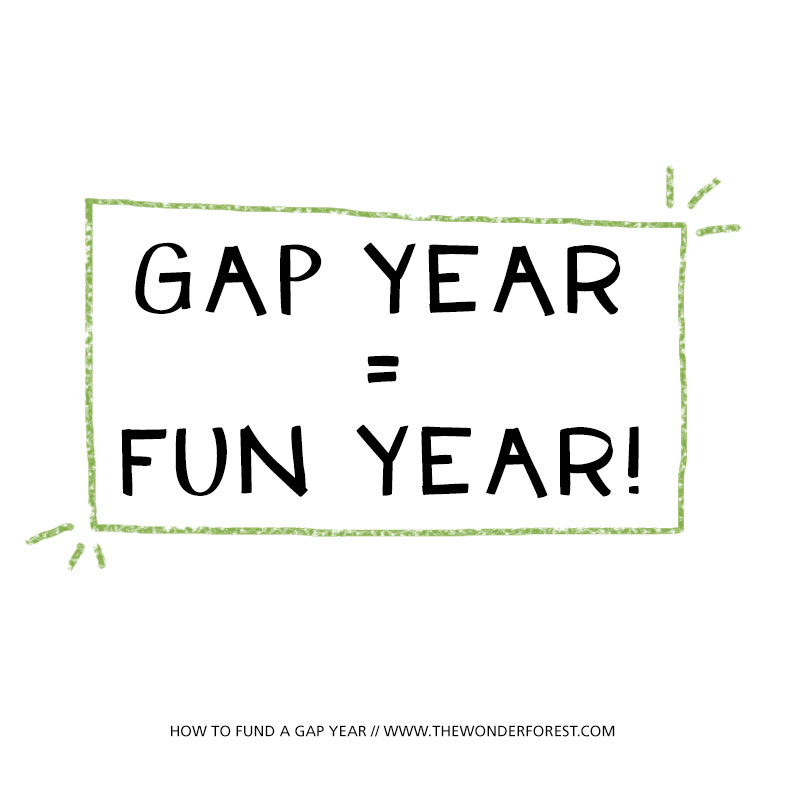 Thanks to the rise of connection and connected devices, we're able to work remotely and work more freely. Use technology to your advantage and make money during your gap year. Freelance opportunities that can be done remotely, like graphic design, writing and consulting. You can use sites like Upwork.com to look up gigs and secure the extra cash that can go towards your gap-year adventures. Alternatively, if you'd like to go the more traditional route without the use of technology, you could apply for a job as a tour guide in the country you're in. They will likely need someone to show visitors around whose native language is English. Plus, you'll get to learn a ton about your new, year-long home while at it. Other options include teaching English (most countries will require some training or certification for this) or simply getting a regular part time job in the country of your choice, like a waiting job or a farm job. From many countries, you can get a visa if you are under 30 that allows you to work for a year.
Go WWOOFing
WWOOFing stands for Working Weekends On Organic Farms, which is a simple way to explain what exactly it is. Let's say you want to go to Ireland. With the WWOOFing program, you can look up a specific farm in an area that interests you and apply to work on that farm. In exchange for a bit of work each day (every farm will have a different expectation – some expect 3-4 hours of work a day while others only require 2-3 full days of work per week), participants receive free room and board as well as some or all meals. It's a great deal for those who can't afford to book a hotel or hostel, and who want a bit of purpose on their trip. It's also a great way to meet people and connect with locals! 
Embarking on a Gap Year takes some guts. It can be scary to think that you won't be in the same comfort of home and not making a steady income you may be used to. But if you think outside the box and consider the aforementioned methods of funding, you're on the right path to figuring out just how you can swing, what may be, the best year of your life.