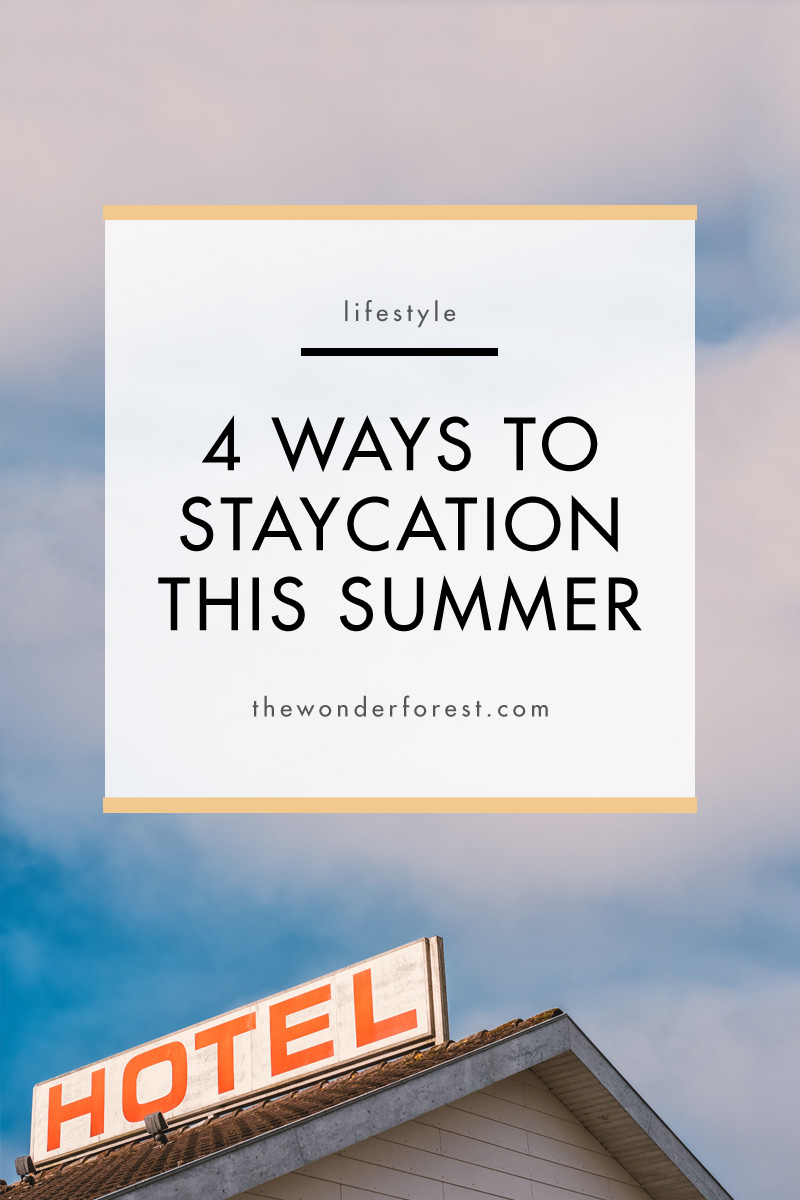 I don't know about you, but the summer months always have me itching to travel. I want to experience new things, see new places, and just plain 'ole get out of town. But, sometimes, that's simply not possible. Whether it's a "grown up" job, lack of finances or something else that's preventing you from vacationing, there's nothing to prevent you from enjoying a staycation in your own city. Here are a few ideas to help you enjoy the benefits of traveling without actually getting out of town:
Book a Room
With the option of AirBnB, it's more affordable than ever to stay in a different location overnight. Even if money is tight, I would encourage you to have a sleepover with friends or even camp in your own backyard! One of the most exciting parts about traveling is creating a new routine in an unfamiliar place. At home, you may have the urge to spend your staycation cleaning or catching up on chores, and a staycation is meant to be restful.
Shoot on Film
Get a disposable camera, and challenge yourself to use the whole roll of film before your staycation is up. You'll likely see your city in an entirely new way — and one good thing about film is that you only get one take for each picture! You'll definitely think twice before clicking the shutter, and in the process, you'll appreciate the moment more.
Watch a Movie You've Never Seen
If you can't go somewhere else to be inspired, you can stay home be inspired instead. Often, watching movies inspire us to think about a topic differently; we learn a lot by seeing others' lives unfold in an hour and a half. Even better: Watch a documentary about another country. Even though you won't be experiencing it yourself, you can get a look and feel for another place without having to drop the chunk of change to get there.
Eat Something New
If you're picking up on a theme here, it's to try new things! If you've already eaten at every restaurant in town, challenge yourself to make a new recipe for dinner. You can create a theme around French or Indian foods, or you can try your hand at making a dessert you've been eyeing. Calories don't count on vacation, right, so why would they on a staycation? 😉 Enjoy seeing your surroundings — and yourself — in a new light!