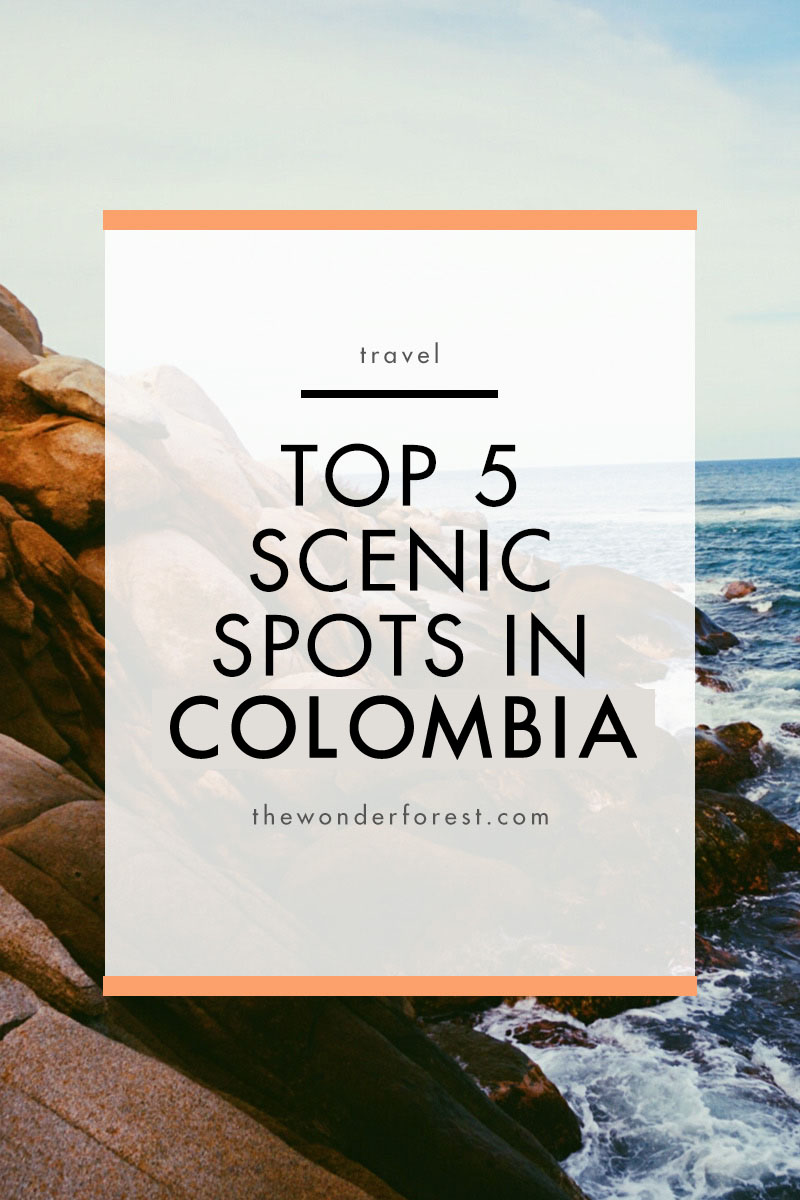 I'm sure you've heard the rumours, the ones from your parents and friends warning you not to travel to Colombia because it is dangerous, with drug cartels, kidnapping and a corrupt government. The truth is Colombia is just like any other country, but sadly it is plagued with a dark history from the famous criminal. It is not the Colombia it was 10 years ago, it is no Narcos, so please ditch these hindering views and give this country a chance. The people will be so thankful that you disregarded this dark history, and will be eager to show you their beautiful country they call home (you'll be shocked how often you'll be thanked on the street for visiting their country). They are truly fabulous, always greeting you with a smile and starting up a conversation. From backpackers, eco-lovers, and foreign culture enthusiasts, here are 5 scenic spots to visit in Colombia. 
Parque Tayrona (Tayrona National Park)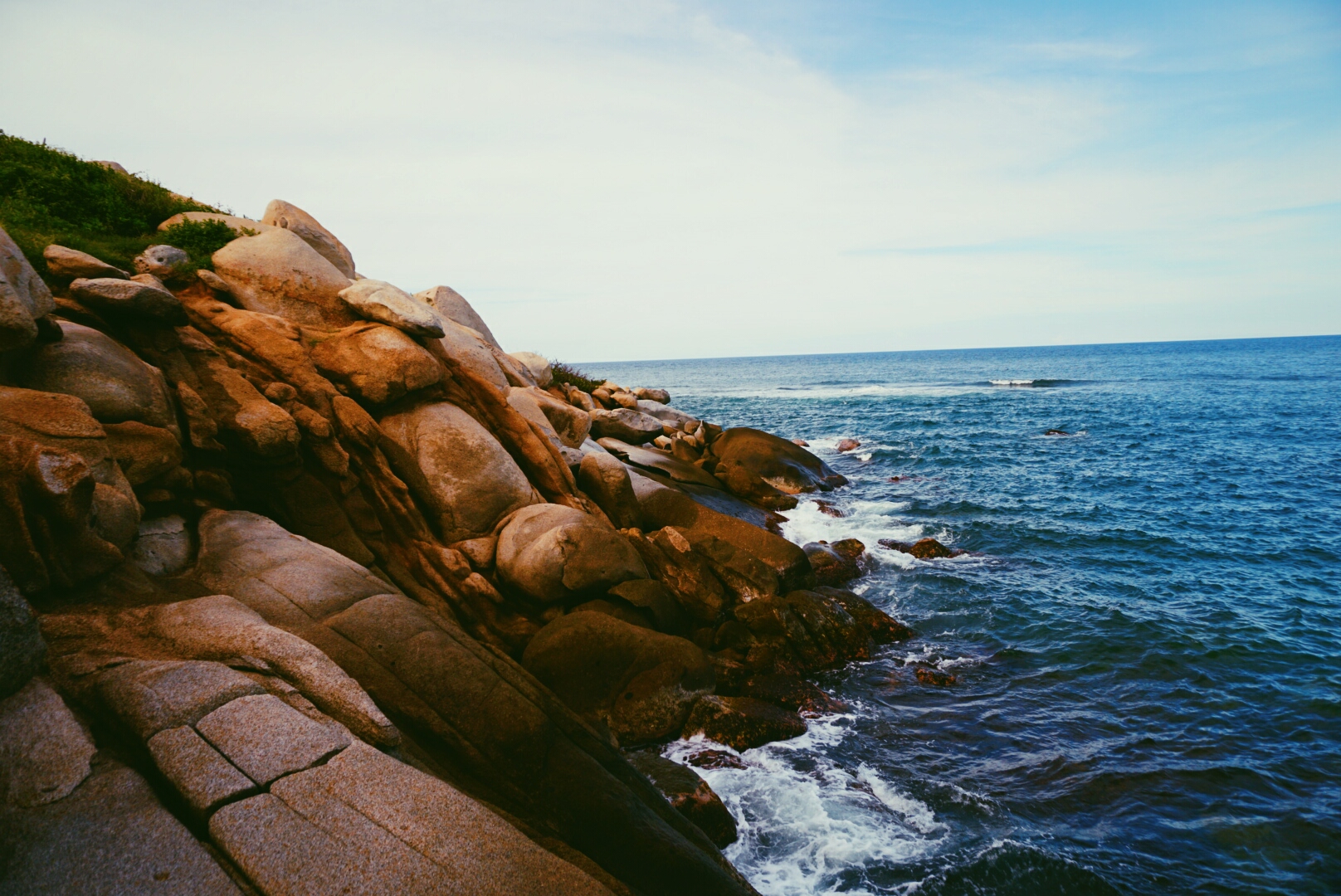 By far one of Colombia most scenic parks, take a bus or taxi (cheaper if there is 4 of you) from Taganga or Santa Marta (1 hour drive) to arrive at Parque Tayrona. You can either do a day trip here or camp in the park: hotel, tents or hammock style. My tip for you to save money is to not forget your student card, even if you're not in school anymore. If it has no expiry date you're in the clear (shhh). Instead of paying the 40,000COP to enter the park you only pay 7,000COP.  Good save, eh? You will also need your passport to enter the park (hard copy or photocopy works).
Tayrona National Park is the perfect place to visit if you're a huge nature and wildlife lover. You will witness monkeys playing above, and alligators lounging in rivers on the multiple beginner level hikes you can take. Or you can simply relax on one of Colombia's loveliest coastlines, soak up the sun and enjoy the sound of the waves. 
When leaving the park, if you arrived from Taganga, you can head back there by boat from La Piscina beach in the park. Note: this is a crowded ride be prepared to scramble and push to get on a boat  because they over sell the tickets. You'll get wet, but the views are fantastic of the cliff coastline and the sunset is, of course, breathtaking.
If heading back to Santa Marta, you can either take a horse to the park entrance or simply walk but try to avoid walking at night time because it tends to be difficult to see and you might trip and hurt yourself. Once you get to the park entrance, you can catch a bus.
Minca (Casa Elemento)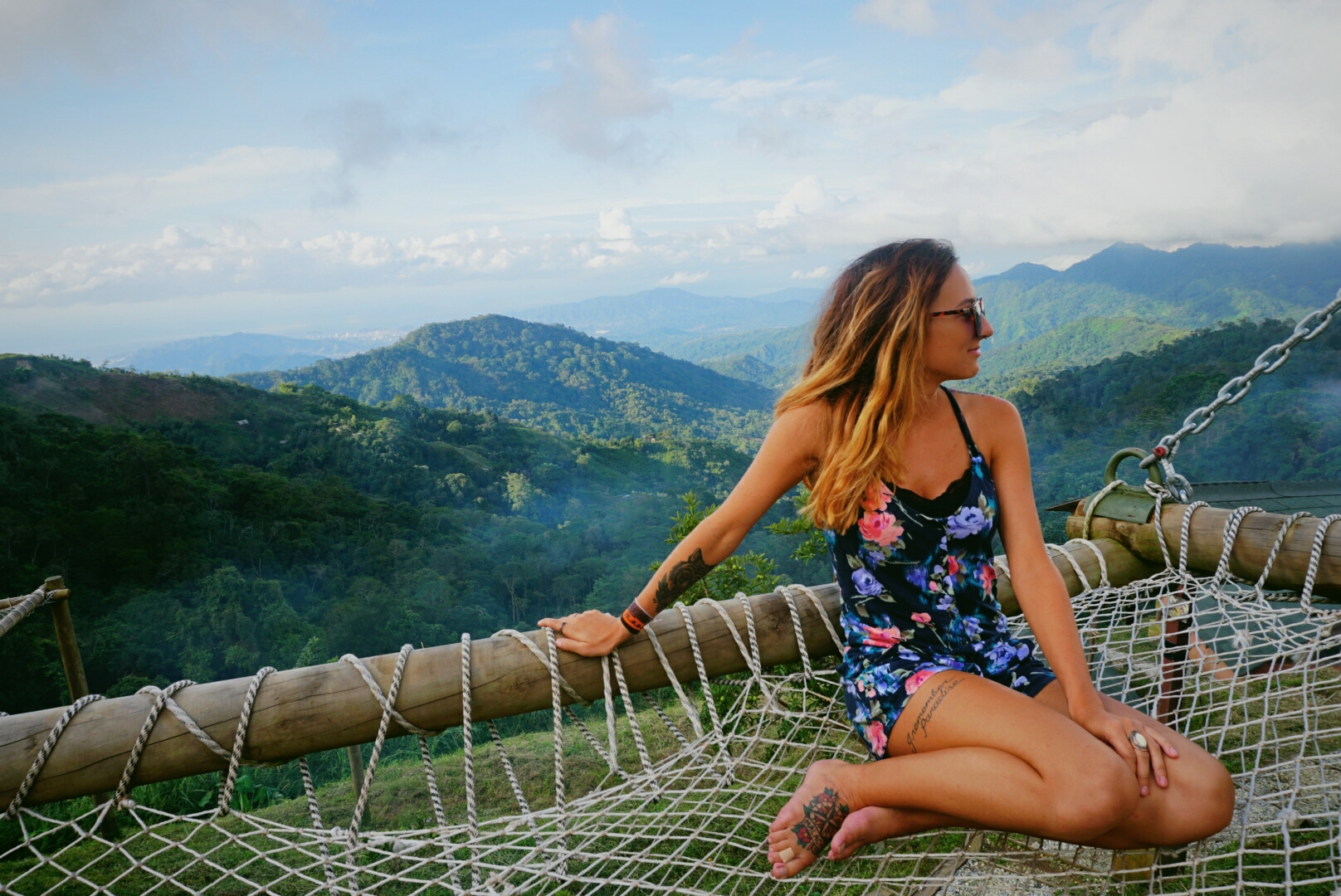 Brace yourself for Instagram and Pinterest-worthy photos! Heard of the World's Largest Hammock? This is where you will find it! Not one, but several! About a 40-minute drive from the City of Santa Marta you will find yourself in the quaint town of Minca. Your shuttle bus (normally from Dreamers Hostel) will drop you off, and I warn you, you will be overwhelmed by about 10 men offering to take you up to Casa Elemento on their motorbikes. Though this can be overwhelming, and quite frightening especially to a solo female traveler, no need to fret as this is simply the best way to make it up to Casa Elemento (most vehicles cannot make it up due to the poor muddy road conditions, and when I took a jeep on the way down after my stay I quickly regretted it…it got stuck numerous times, and yes you have to help push it out). Take a motorbike up, work out a price between you and the driver but don't go over 10,000COP! Brace yourself for a 40 minute action-packed ride to the top (I LOVED IT, but pack only what you need for the few days up there, ideally a backpack). At the top, you get to immerse your eyes in panoramic views of the valleys, Sierra Mountains, and the City of Santa Marta. At night enjoy family style dinners, the stars, and a bonfire. Perfect right? It gets better, in the day you can hike up to a lookout point, or to a nearby waterfall…life is tough eh?
The Lost City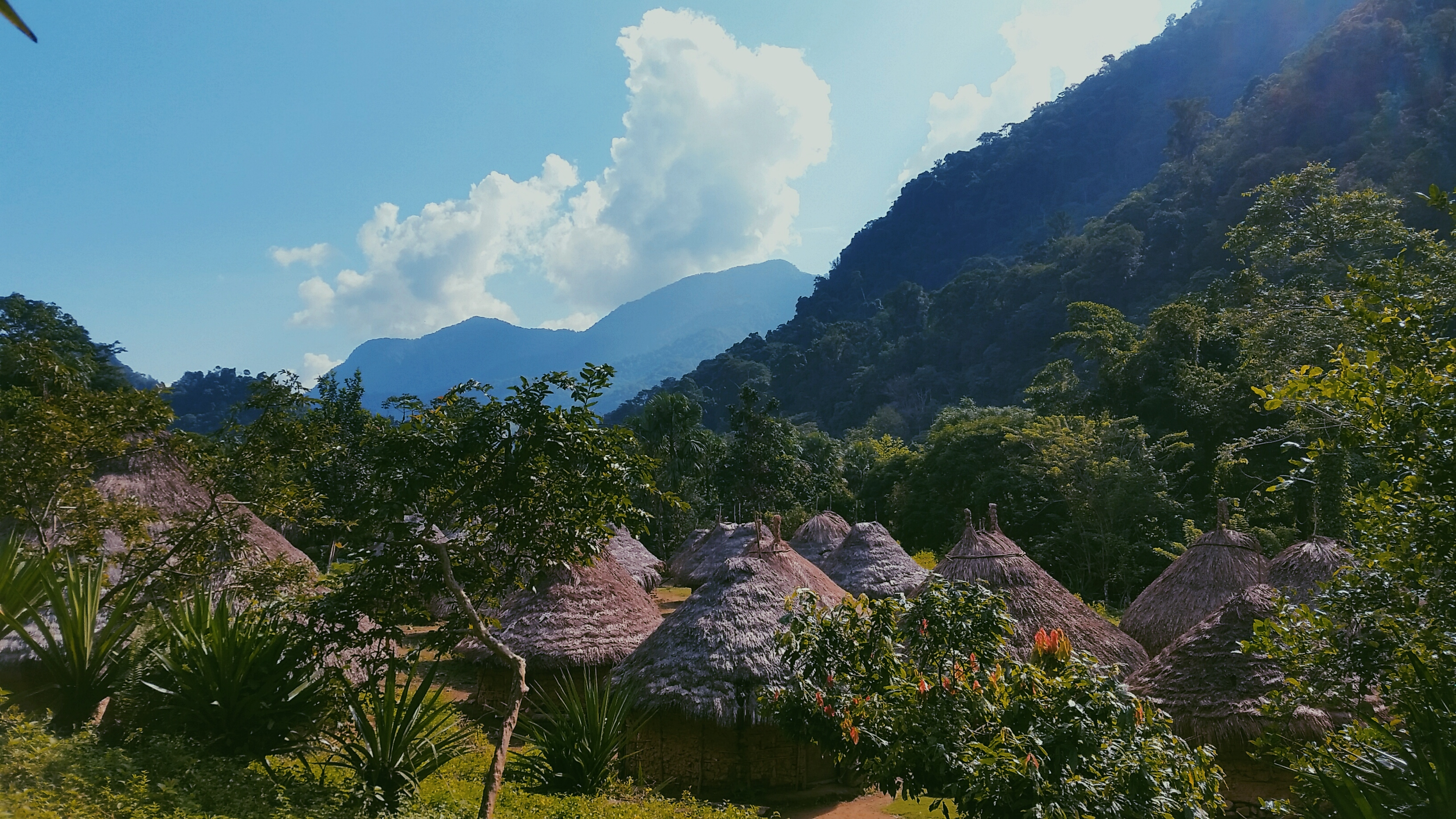 This is for all you adventure people. Challenge yourself to the 4-day hike to Colombia's Lost City located in the mountains of Sierra Nevada. The Lost City itself looks more like a finely trimmed golf green but, it is comprised of terraces at different levels along the mountain side, with an impressive stairway up to it. The journey to the Lost City is one like no other. You will go through the path of the "Taironas" people, through thick tropical rainforests, Indigenous villages, enjoy mountain views, and go for beautiful river swims with cliff jumping, all while camping each night in the jungle or beside the river. This journey will challenge you, mentally and physically; but in the end, you will feel like an Olympic gold medalist. Side note; treating yourself to Pizza afterwards is the best feeling in the world.
Medellin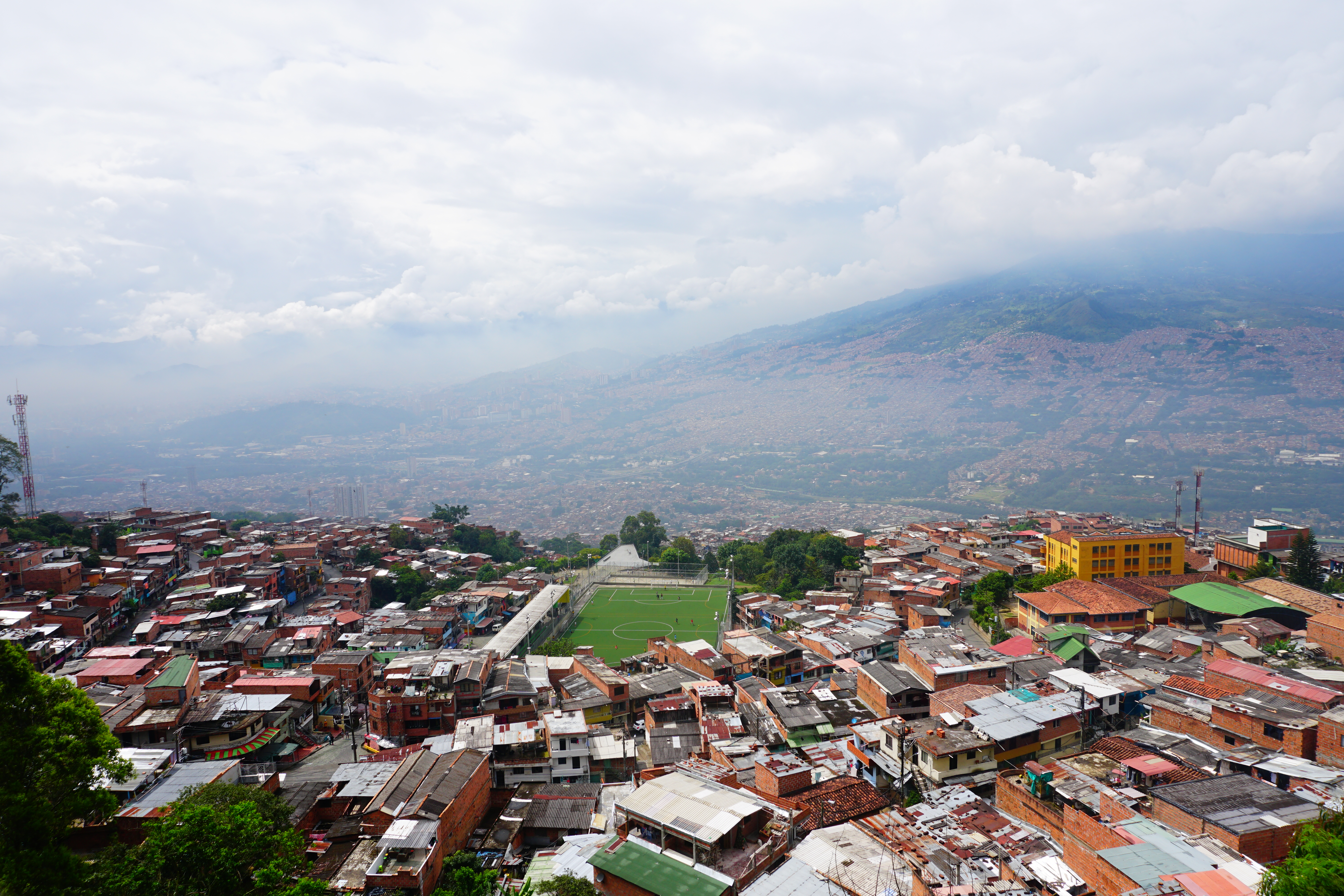 After departing from Santa Marta, the base for many whom explore Minca & The Lost City, hop on a plane (Viva Colombia has cheap flights on the regular) to the ever expanding city Medellin. This growing Modern city, with a hectic history, will surely keep you busy for days, weeks, even months. Book yourself into one of the many hostels or Airbnb in the charming El Poblado area full of cafes, different world cuisine restaurants, and a thriving nightlife (it's never a dull moment in this neighbourhood). After you settle in, or maybe have a little too much fun with the nightlife (Happy Buddha…) explore the city by doing the Free Walking Tour. Hop on the subway, one of the cleanest you'll ever encounter, and get off right at the tour location. This tour takes you in and around the best neighbourhoods, and some of the more crime filled neighbourhoods; but don't worry you're safe, just wear your backpack in front of you to stop petty crimes. You'll surely get your fill on the city life after El Poblado and this Free City Tour. To escape the city simply hop on the city metro cable from Santo Domingo, enjoy the ride and the scenic city valley views while heading to the very top to Parque Arvi & Piers Blancas where you can enjoy some nature hikes.
Other beautiful views include: The Botanical Gardens, Christmas Lights display (starting the 2nd week of December) & Lookout Hill.
Salento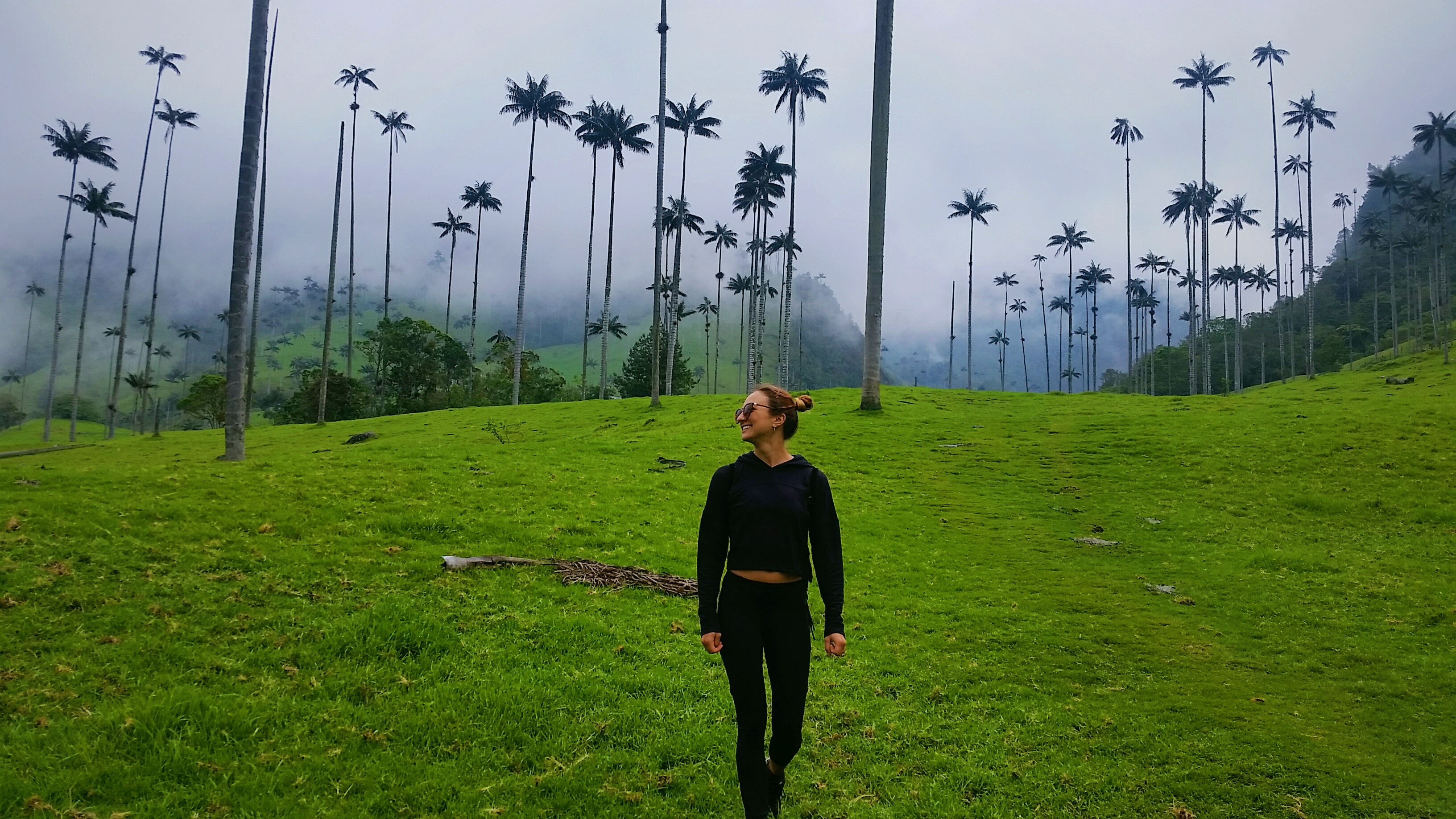 After a 6 hour bus ride from Medellin (with free wifi, um hell ya), you can find yourself surrounded by coffee farms, colourful buildings, a large town square, and supposedly the World's Tallest Palm Trees in the Cocoa Valley. Head to a coffee plantation to learn and see how coffee is grown, or, if you're tired of coffee at this point, flock to the Cocoa Valley. This remarkable valley was one of my highlights in Colombia. The valley is a part of the Los Nevados National Park and is the location of the tall Quindio wax palm. Embark on a hike in the valley that brings you through green fields of the palm trees and straight into tropical forests with rivers flowing through. I never thought I'd particularly care to see tall palm trees, but these bizarre trees, spaced out among the green fields and valleys truly speaks a whole new idea of beauty.  
Viva Colombia!