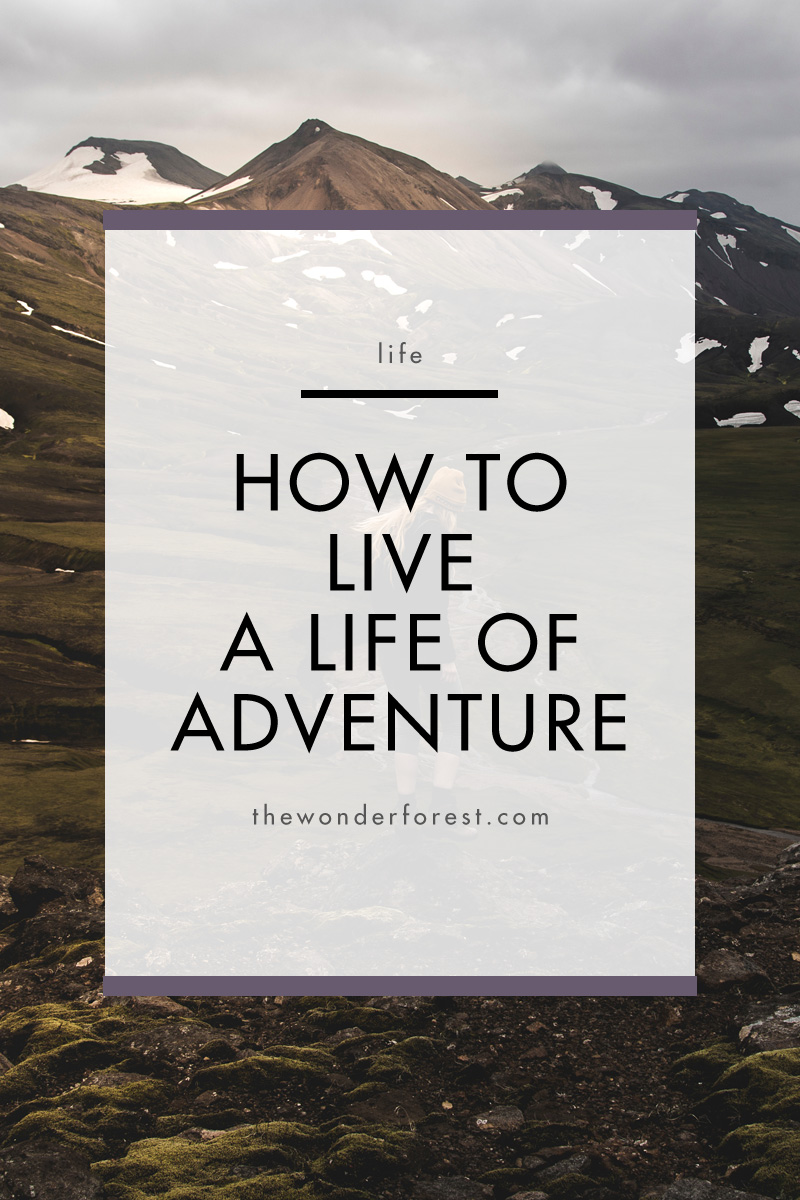 Having a life filled with adventure doesn't have to be expensive or a once in a year thing. There are plenty of ways we can incorporate adventures into our lives! Whether it be last minute deals, saying yes to a date, or moving to a new place, 2017 is a year of doing more and having fun. Life is meant to be enjoyed and savoured. And what better way to savour life than to have a little adventure? Here are some ways you can have more adventures this year.
Watch for Seat Sales
If you aren't fussy, simply hop on Skyscanner and see which destinations are cheap to travel too. You'll be surprised how cheap destinations like Peru or Hong Kong are when you are flying in the off season. There are also lots of airlines that let you do vacation packages for a discounted price. Groupon Getaways is also a great place to find bargain deals if you are living in a major city!
Travel Domestic & Explore Locally
It's not always practical to take a nine hour flight to some crazy destination. Long haul trips are more expensive and harder to coordinate with life if you work full time. Travelling domestic allows you to see more of your own country and you might be surprised at the new things you discover about familiar places. Sometimes the greatest adventures are in our own back yard! Check out that new restaurant, seek out some art shows or find some new areas to explore in your city. Something that's worth doing is Googling your town and seeing what others have to say! You never know what you could be missing.
Start saying "yes" more
Saying "yes" is a simple tactic that can bring you so many adventures. Your friends ask you out? Say yes! See a new activity you'd been thinking of doing? Say yes! It's easy to let ourselves fall into a routine that's all too cozy and familiar, but sometimes we need to push ourselves out of our comfort zones. You never know where it might take you. 
Plan a Road Trip
Road trips are less expensive and easier to pull off than you might think! The summer months are perfect for a road trip. You can go camping, stay at a swanky hotel and enjoy free activities like hiking and just stopping to enjoy the scenery. There's always something new for you discover near your own turf. Not all adventures have to begin with an airplane! 
Stop Waiting
Stop waiting for summer, for a partner or until you're ready. It's easy to push off the big moments in our life, even the little ones. Waiting for something like the perfect moment is anything but adventurous. It's a hard habit to break but it is so worth it!