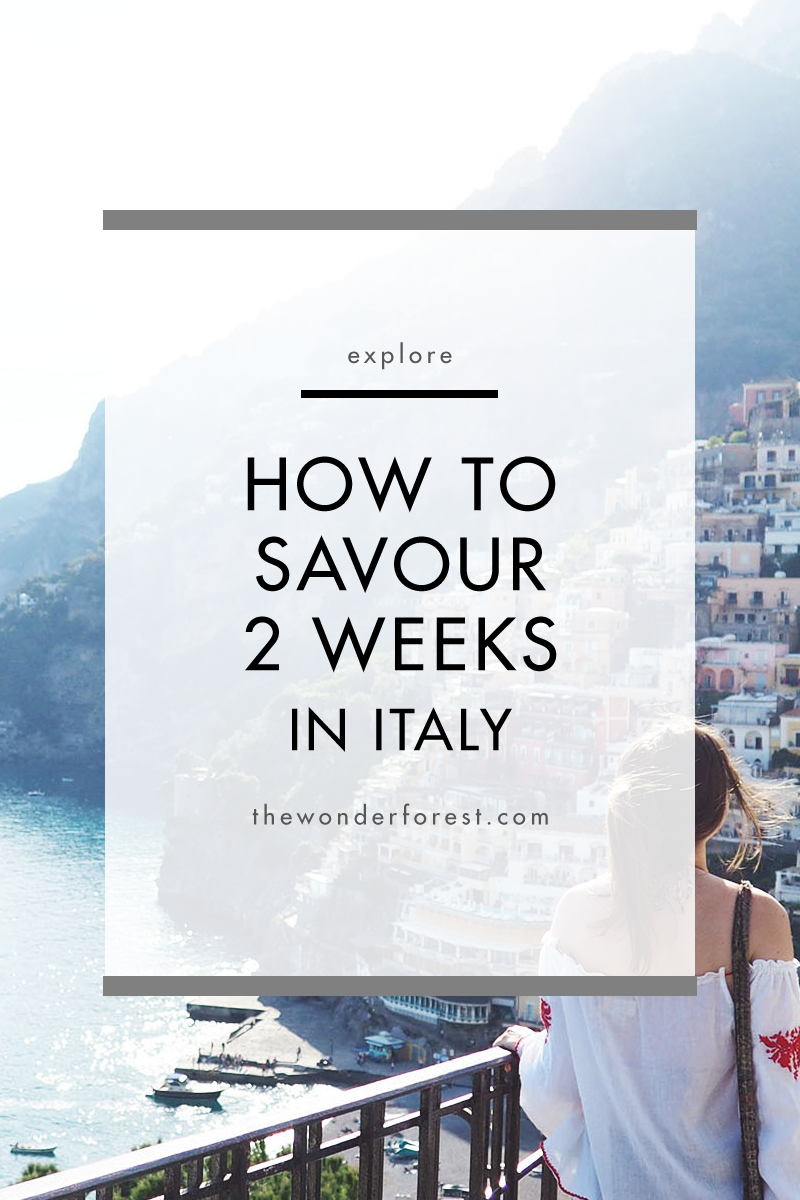 Italy is one of those places I could visit over and over again and always find something new to see. It's so diverse that it's often mind boggling . Near the North of Italy you are surrounded by mountains and lakes while in the South you may find yourself walking along cliffside cities and taking in beachfront views. Not to mention all of the history to discover and food to eat in between outings! Given its vast diversity, you'll want to savour every minute in Italy. Here's a 2 weeks itinerary will give you a good glance at what Italy has to offer!
Milan: What to See & Do in 2-3 Days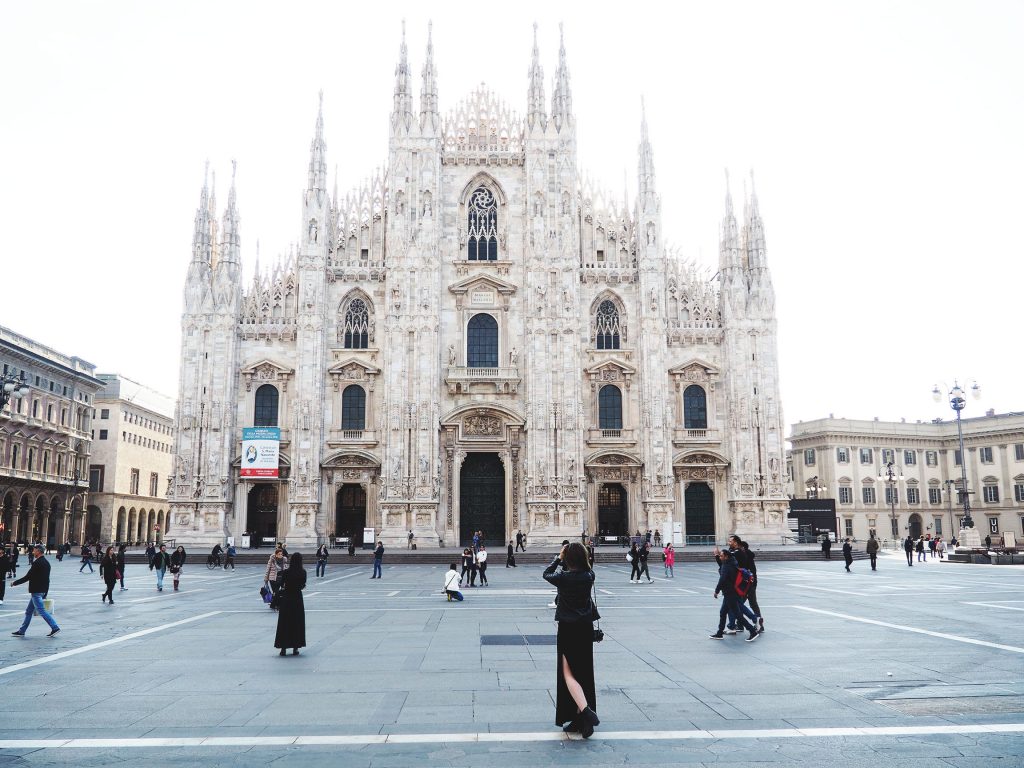 Milan is a good place to get your bearings and is also a great start for a journey to the South of Italy. Spend about 2 days here and visit sights such as the famous Duomo, a cathedral in Piazzo del Duomo. This cathedral was designed in Gothic style and is definitely a highlight of Milan. Near here you will find the famous Galleria Vittorio Emanuele II, a high-end shopping mall that is full of stunning goods. You don't need to buy anything here to appreciate the class and beautiful of this building. After your visit take a train to Venice!
Venice: Things to See & Do in 3-4 Days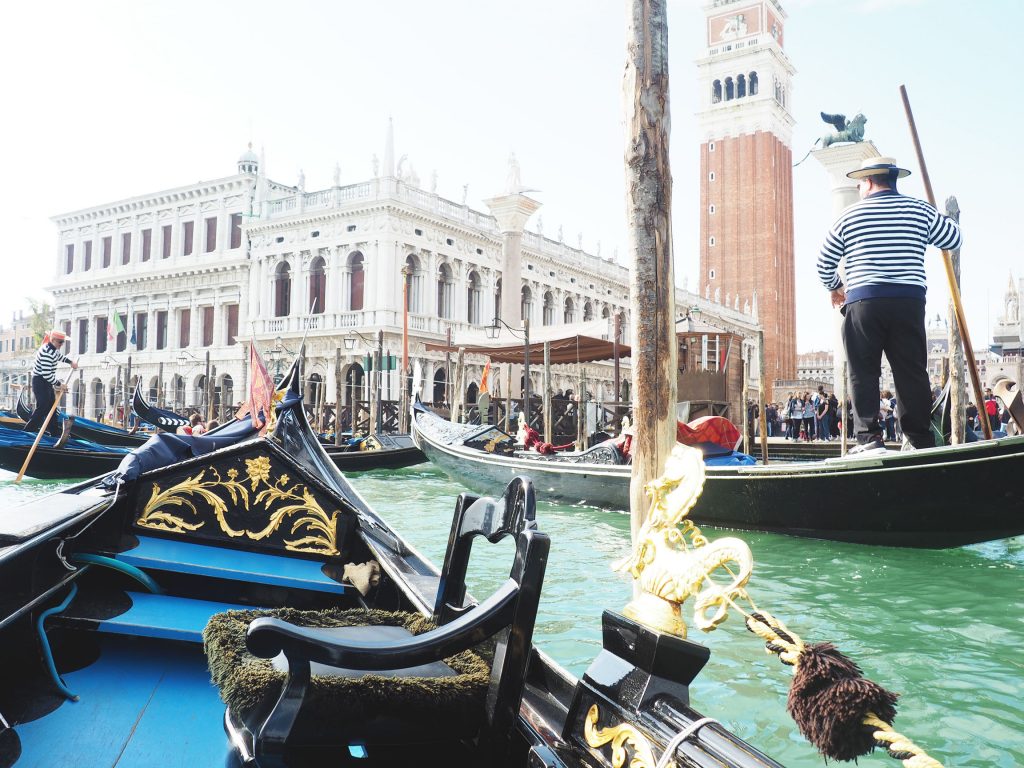 There is so much beauty in Venice itself that I never found the need to run myself ragged to find sites, because every corner I took led to something beautiful (or the rare dead-end). Some sights you can find are St. Marks Square – a gorgeous square that is considered one of the finest in the world! Once you reach this square you'll find all the must-see sights such as Procuratie and Ala Napoleonica and Piazzetta. The Basilica Santa Maria della Salute is just across the water. Nearby is the Bridge Of Sighs – a bridge connecting an old court house and jail which the prisoners were transferred through, hence the name! An old tale is that a kiss under the bridge at sunset will give you eternal love; a pretty legend for a somber history.
You cannot go to Venice without taking a touristy gondola ride! You can book a gondola for about 80 Euro which will give you a 30 minute ride or, you can pay 120 Euro and get a 45 minute ride which they will then take you to a few sights through the canals and under the Bridge Of Sighs. It's a steep price but a once in a lifetime kind of experience!
Florence: What To See & Do in 2-3 Days
Florence is a gorgeous escape in Tuscany and one of my favourite places to stroll along the river to slow down. Here, you can take a day trip to some wineries and spend your evening sipping straight from the barrel with the rolling Tuscan landscapes that we all dream of running away to right serving as a backdrop. You can also see Ponte Vecchio, a bridge full of jewellers, Florence Cathedral, the famous statue of David by Michelangelo, the stunning Boboli Gardens, and The Rose Garden (Giardino delle rose) which offers a gorgeous view of the city! I can't recommend trying some Tuscan food enough because never had I ever had such amazing soup and bread. If you're a foodie, shop at the grocery stores here and try the pesto. I'm not kidding when I say the little 1 euro container was the best pesto I had in my life.
Rome: What To See & Do in 3-4 Days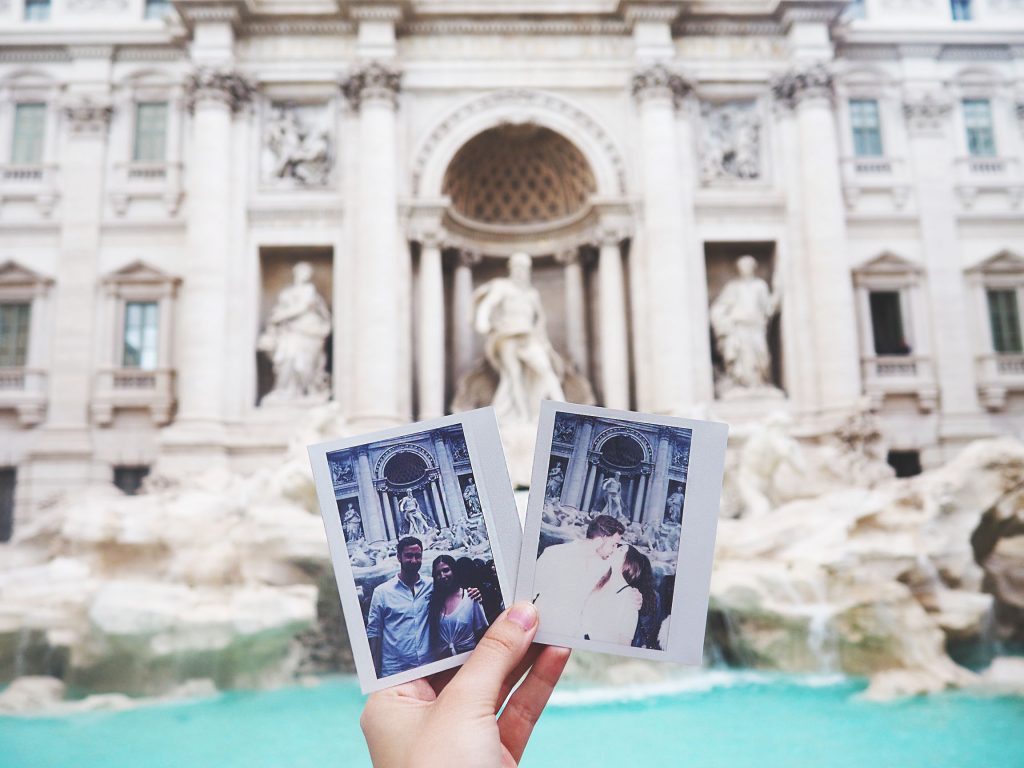 Rome is called the Eternal City for a reason. The city itself is a masterpiece and I have had the pleasure of visiting it twice now and I don't think the magic will ever wear off. They call Rome the Eternal City because the Romans believed no matter what happens to the world, Rome will always live. Some major sights are of course the Coliseum (I highly recommend getting a Rome Fast Pass to avoid the crazy lines) and the Pantheon, which is one of the most remarkable buildings in Rome and the most preserved. The Trevi Fountain was a highlight for me, as I love fountains, and a perfect place to cast a wish into! You can also visit Vatican City, a country all on its own, and see the Sistine Chapel, St. Peters Square and The Pope for mass.
I highly recommend spending your time in the Travestere, a neighbourhood off the banks of the Tiber. Here you will find hip and delicious restaurants that are delicious and not overpriced tourist traps. It's a great place to grab drinks on a hot Rome day and to relax after a long day of walking on the cobblestones!
Positano and the Amalfi Coast: What To See & Do in 4 Days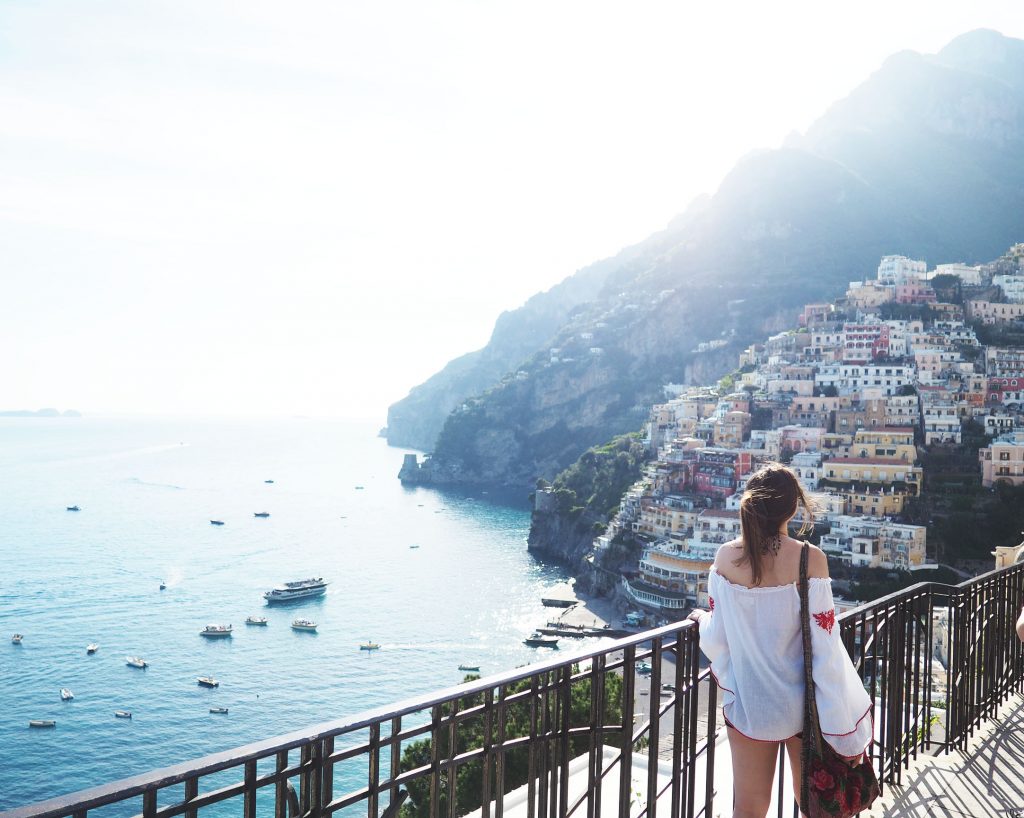 Positano was my highlight of Italy and is without a doubt one of the most beautiful places I have ever been. In Positano, you simply just live in the moment. You can eat at restaurants that your hotel should be more than happy to provide transfer to (it's hard to get around with stairs and cliffs) and you can even order pizza from La Taverna del Leon to your hotel. I recommend visiting Le Sirenuse for coffee. It was the best coffee I had in Italy, they even had some soy milk for me, and they came with some chocolates! My favourite thing we did in Positano was rent a boat and took it to Capri! Nothing is more amazing that having a glass of wine looking upon Positano from the water. The boat to Carpi took about forty minutes and while we didn't dock anywhere it was still nice to see the island.
If you can peel yourself away, it's time to come home and begin planning your next trip to Italy because two weeks is just a taste of what this amazing country has to offer!