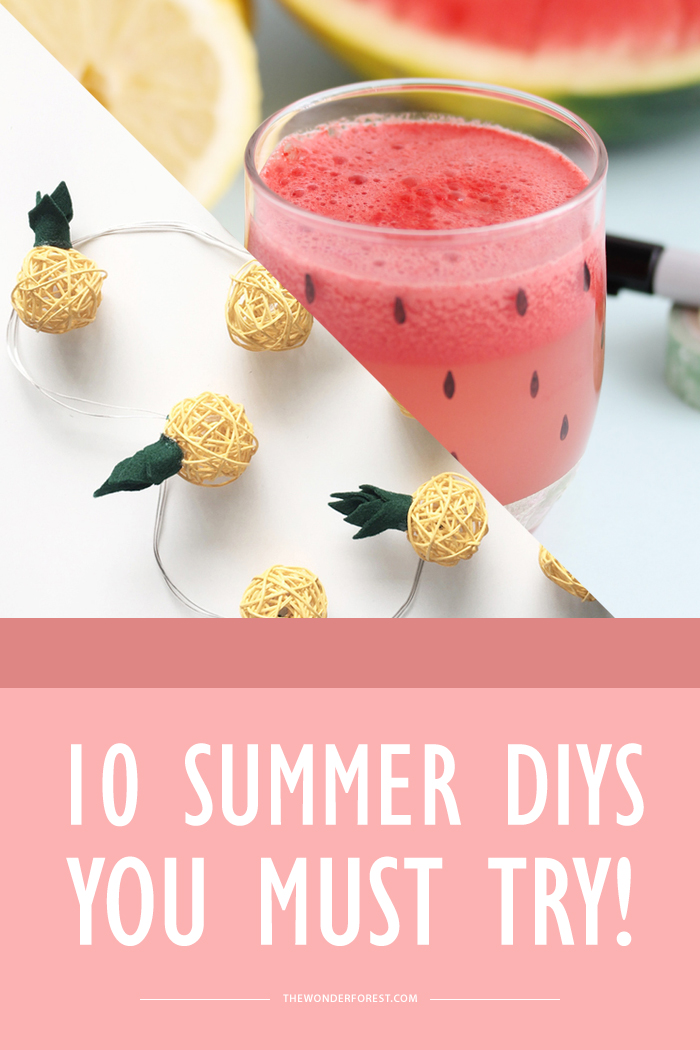 Ah, summer!  Lazy days are ahead, but completing little projects in between sun bathing sessions can be so rewarding!  I've found some pretty awesome little DIYs that are perfect for summer and I'll definitely be trying a few of these myself!
Summer DIY Projects
These are so sweet and unique and only require a few supplies! They'd look so good hanging on a wall in a variety of sizes.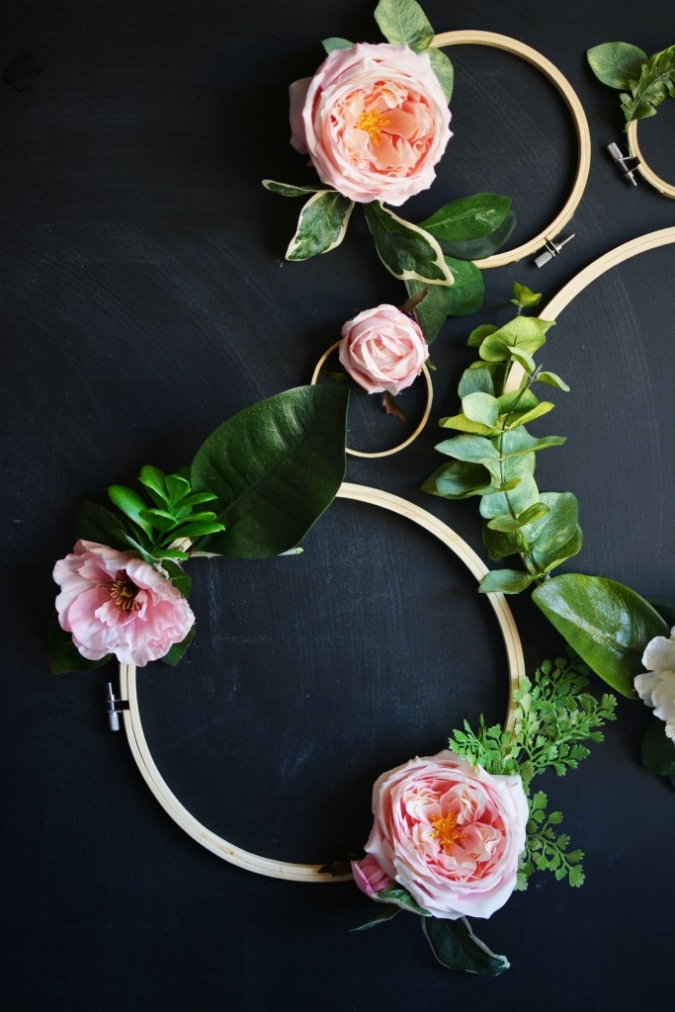 2. Pineapple String Lights via Drawn to DIY
How adorable!?  I would have never thought to transform basic string lights into little pineapples! So cute!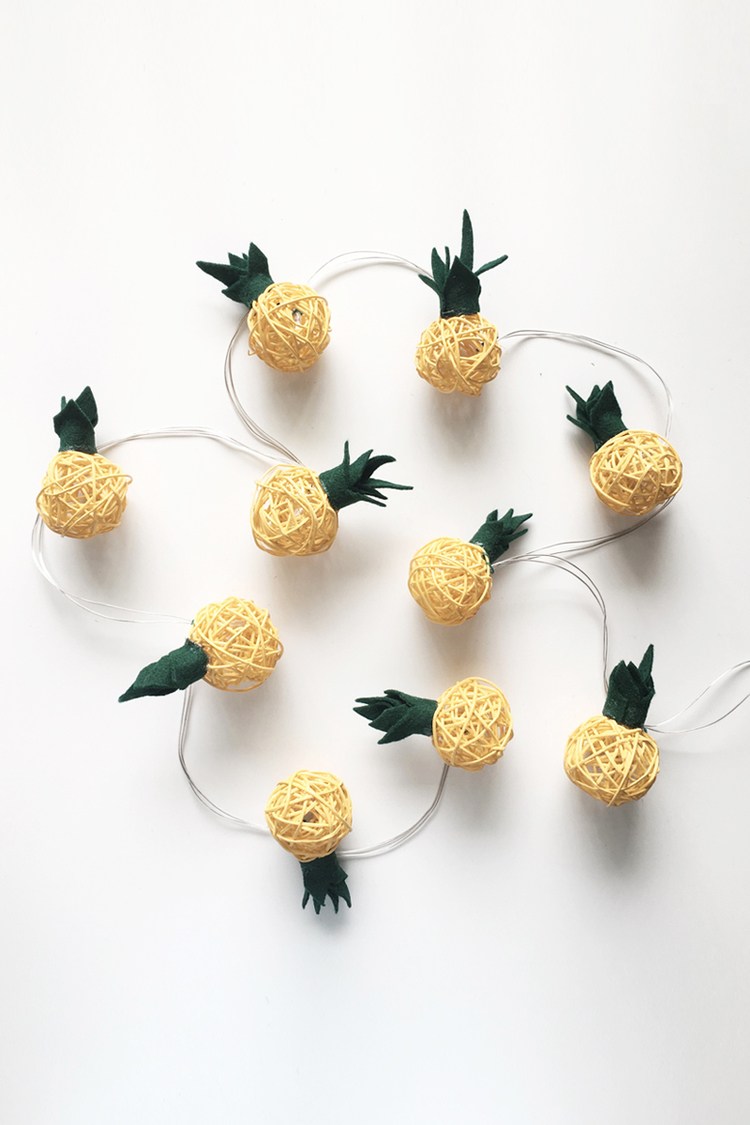 This tutorial shows you various methods for tie dyeing as well as complete instructions on how to construct the pillows! They'd look awesome on an outdoor patio set!
4. Hammered Plant Fabric Print via Alicia Sivert
Who would have thought to do this?!  By using real flowers and plants, you can create all natural prints on fabric with this simple technique!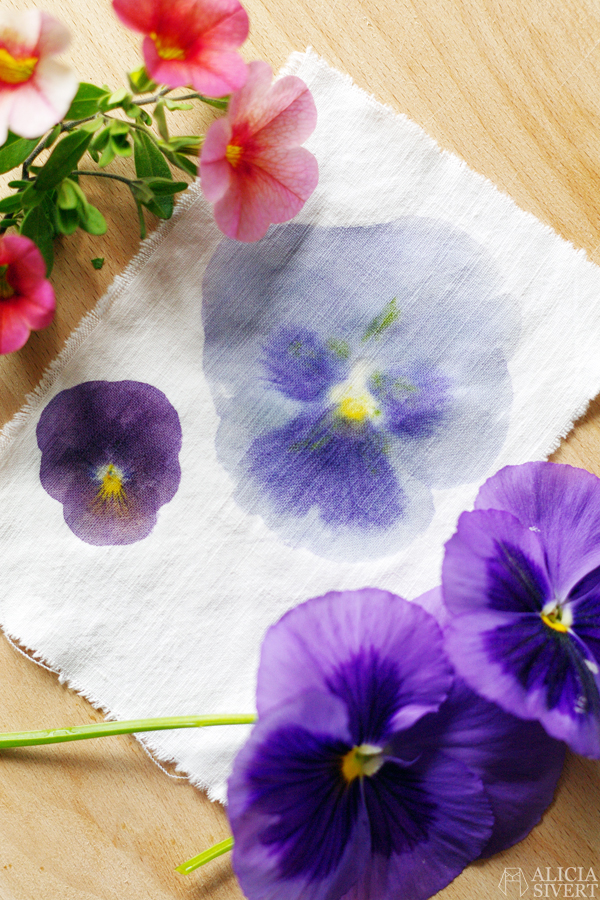 I love the modern look of these little wood planters. Definitely a nice change from your typical pots!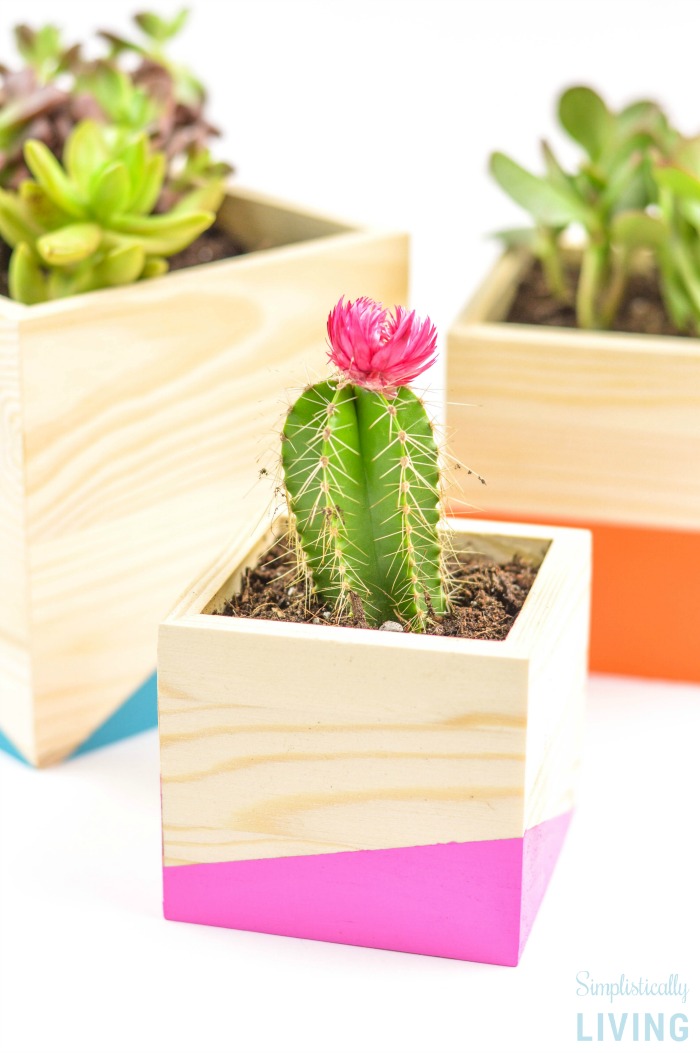 6. Hexagon Wall Shelves via Passion Shake
You'll really never guess what these are made from 😉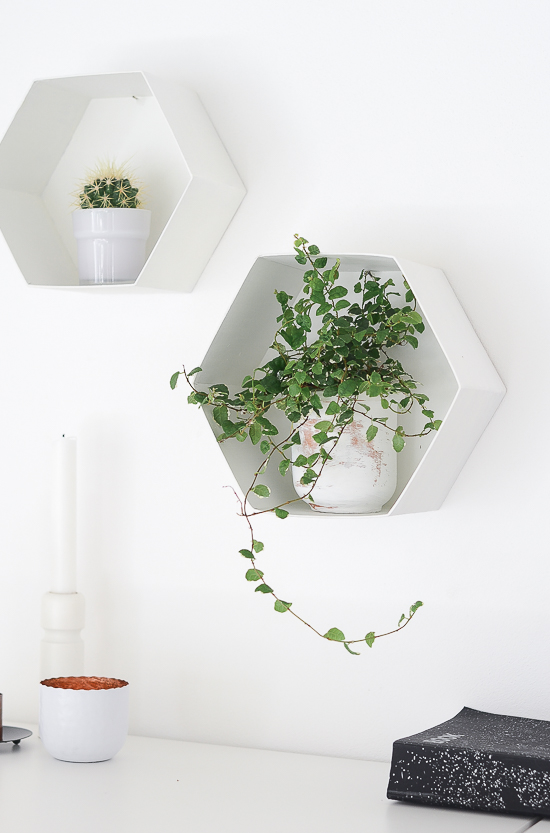 7. Watermelon Cups and Juice via Boulevard Pink
With just one tool you can create some sweet little watermelon glasses and fill them with this yummy watermelon juice!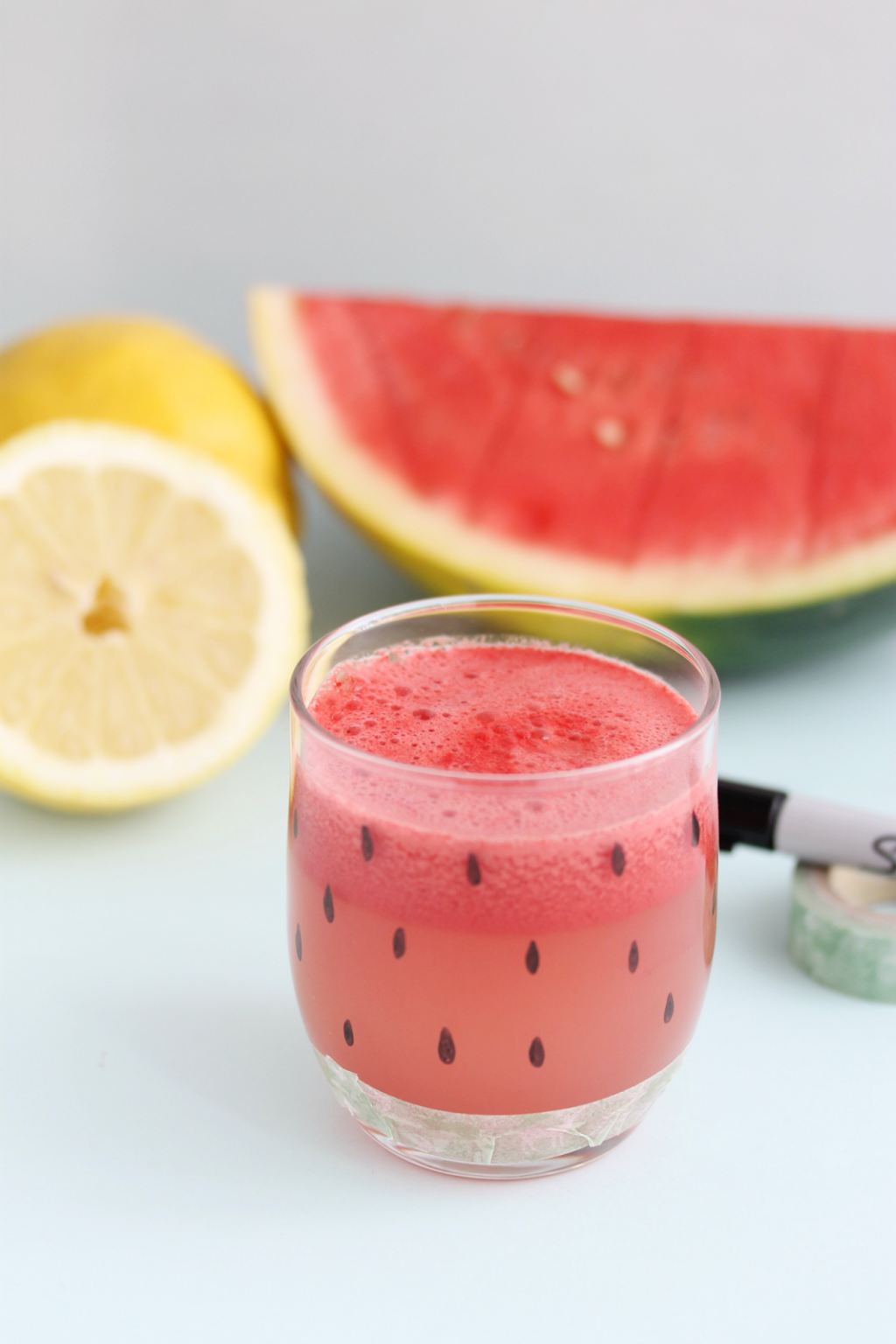 8. DIY Floral Decorative Letters via Craft & Creativity
I love decorative letters, and I love anything with flowers. Here is the best of both worlds!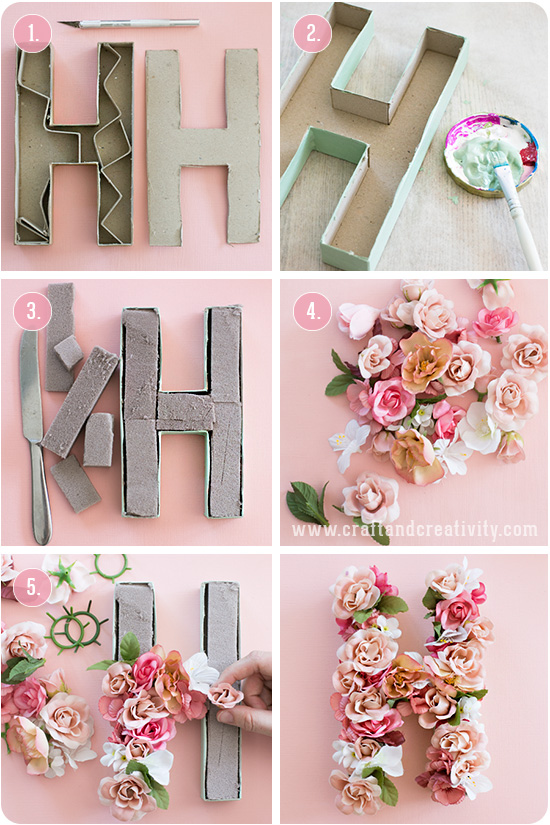 For all of the anti-sew people in the house, this pillow DIY is a simple project!
10. Appliqued Ribbon Statement Hat via Jojotastic
I've seen these hats sell for hundreds in stores, but now you can make your own!  What would yours say?