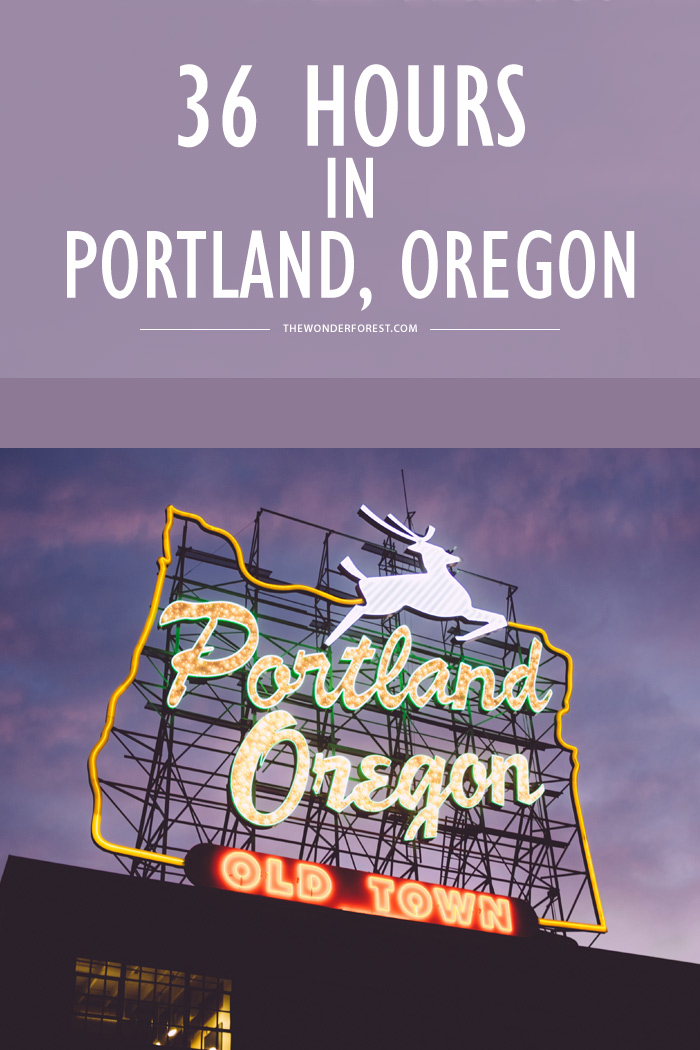 Portland is a legit magical place.
Yes, Portland is full of hipsters, and yes, it rains a lot – but Portland's reputation for good food and bizarre tourist traps is well earned. And let's be real, what would Portland be without its hipster population, anyway?
Despite the fact that I live only a few hours away from Portland, I'd never been before this past summer. Seattle was always my city of choice, mostly because of its short distance from the Canadian border and sweet sweet outlet malls.
After visiting, Portland is now on my "go back to ASAP" shortlist. Because Portland wasn't the end goal of my trip, I was only there for a day and a half – obviously there was so much more that I could have done. Looking back, I wish I could have budgeted two full days to explore the city.
That being said, I still made do with my 36 hours – and here are my tips on how you can too!
Look at Local AirBnB Listings
I decided to stay at an AirBnB because many of the accommodations I found were cheaper than spending one night at a hotel. One great thing about booking an AirBnB is that you get a direct connection to a local. My host was super nice, served up some fresh Portland tap beers and recommended a few must-see places in the city that weren't on the typical Portland tourist path.
Tourist Trap it Up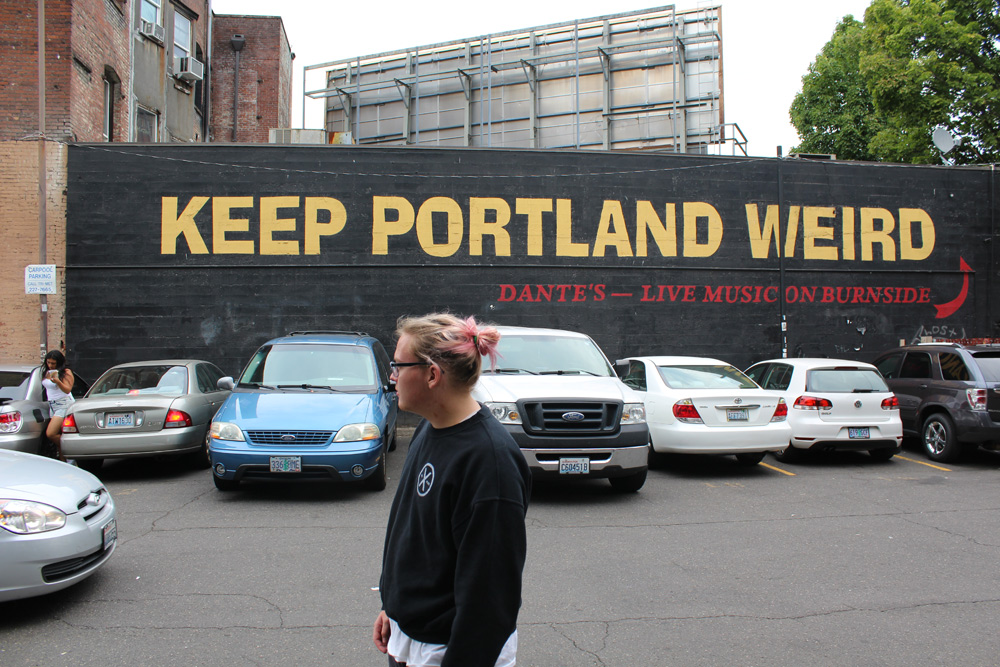 They're popular for a reason. There's nothing worse than a local going on a long tirade about the fact that tourists like to visit tourist spots. Imagine that. When I go to a new city, I want to visit the things that make it famous. I wouldn't go to Paris and ignore the Eiffel Tower, or Vancouver and avoid the Seawall. Visit the tourist traps, get your souvenirs, and take your photos. It's totally worth it.
In Portland, you're going to want to snap a pic in front of the Keep Portland Weird sign, which is on 3rd Street between Burnside and Ankeny.
Eat a Doughnut at VooDoo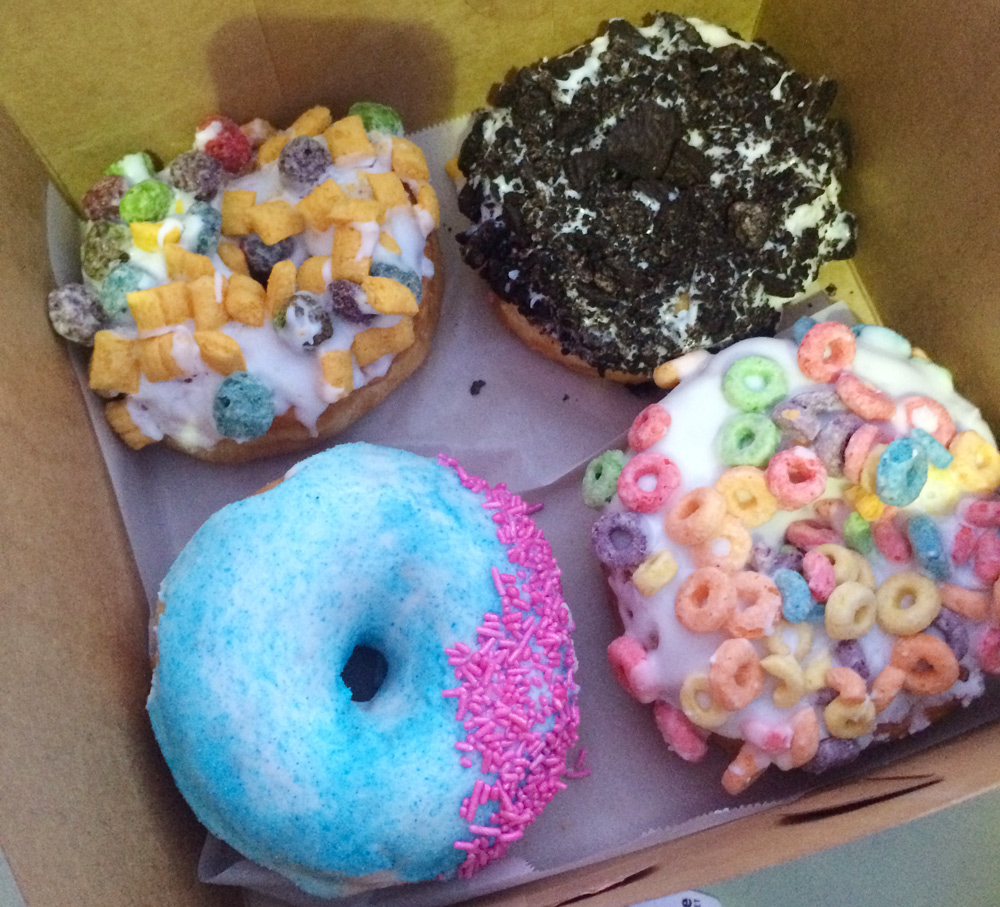 People seem to fall into two different camps: they either love VooDoo Doughnuts, or they think it's super overrated.
I'm not a doughnut expert, but I really liked VooDoo. The building was cool, the doughnuts were tasty and fun to look at, and the boxes were beautiful. VooDoo is also open 24/7, which is awesome if you want a late night sugar fix after wandering around all day.
One thing I will say, is: do NOT go to the downtown location. No matter the time, you will be standing in a line straight out of hell, like this. Instead, go to the second location at 1501 N.E. Davis St. I was in and out and eating my doughnuts under the moon within ten minutes.
Don't like VooDoo, or want to try something new? My AirBnB host recommended Blue Star Donuts too.
And Then Eat Some More
Even if you don't like the culture or sights, Portland can do no wrong when it comes to food. I ate at Supa Soup and Salt & Straw. Other places that came highly recommended were Blue Plate, Bunk Sandwiches and Killer Burger.
Prepare for Fickle Weather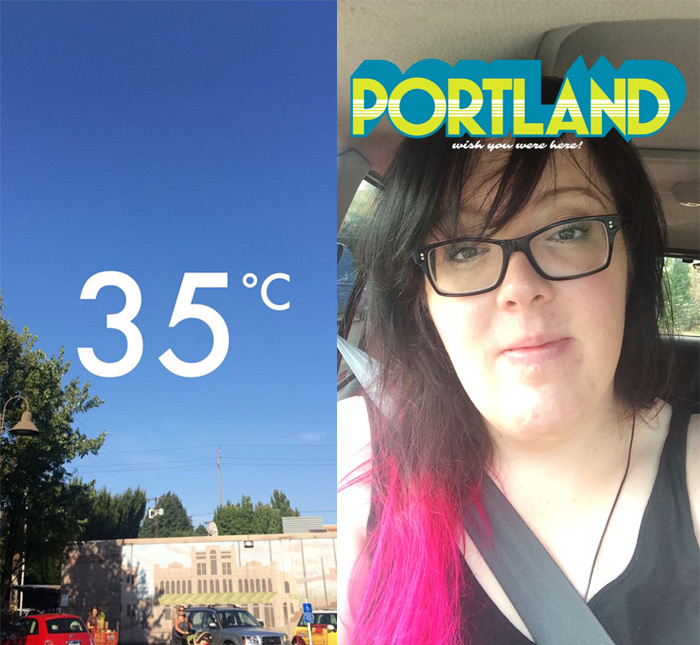 Weather is fickle on the West Coast. Never forget that. When you're vacationing on the west coast, bring clothes for rain, sun, super rain, and super sun. If you're visiting between December and February, you might have to deal with snow as well, but for the most part it's all rain all the time. My overall trip itinerary was Vancouver down to Anaheim and back. Out of all the places I visited, Sacramento and Los Angeles included, Portland was the hottest. How does that work?!
Get Weird
There are some "Portland only" places that you can't pass by when you get the chance to visit.
Powells Books is a Portland landmark, and can be found downtown at 10th and W Burnside. It's a maze of books – if you are looking for something, I promise you will find it there – and Portland merchandise. Glowing Greens is a backlit mini-golf course. If you want to get inside after a day spent wandering around, find the pirate and go on in. Glowing Greens is located at 509 SW Taylor Street. The Peculiarium is an oddity museum, which was closed for renos during my time in the city. THAT BEING SAID, this place was number one on my list to visit, and if you get the chance to go I am truly jealous of you. The Peculiarium is located at 2234 NW Thurman St.
That's it from me – Portland locals or visitors, feel free to chime in with your recommendations in the comments!